VANDALIA SCHOOL DISTRICT NURSES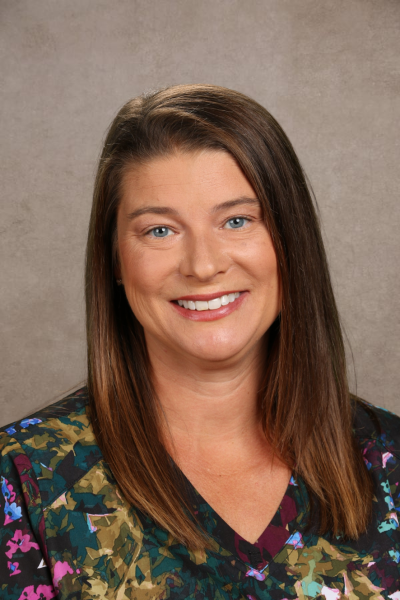 Joy Lewis, MSN, RN, CSN-PEL
jlewis@vandals203.org
Phone: 618-283-8132
Fax: 618-283-9479
Masters of Science in Nursing Leadership and Management

IL Certified School Nurse; Professional Educator License

Vision and Audiometric Technician

IHSA Body Fat Assessor

School Nurse Emergency Care Certified

CPR Certified

CPI Certified

Member of National Association of School Nurses & Illinois Association of School Nurses

School Committees: Wellness, Concussion, Safety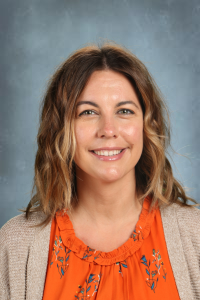 Brittany White, ADN, RN
bwhite@vandals203.org
Phone: 618-283-8122
Fax: 618-283-8165
Associates of Science in Nursing

Vision and Audiometric Technician

IHSA Body Fat Assessor

School Nurse Emergency Care Certified

CPR Certified

CPI Certified

School Committees: Wellness, Concussion, RTO
VANDALIA SCHOOL DISTRICT #203
HEALTH SERVICES
Definition of School Nursing
School nursing, a specialized practice of nursing, protects and promotes student health, facilitates optimal development, and advances academic success. School nurses, grounded in ethical and evidence-based practice, are the leaders who bridge healthcare and education, provide care coordination, advocate for quality student-centered care, and collaborate to design systems that allow individuals and communities to develop their full potential (NASN, 2020).
What Does a School Nurse Do?

Provides health services that increase school attendance

Helps prevent and control the spread of communicable disease

Administers specialized services to students (medications, tube feedings, insulin)

Verifies immunizations and examinations to keep the school in compliance with state mandates

Screens for hearing and vision deficits

Provides health professional input and direction for school and community policies and programs

Educates students on managing their own health and wellness

Assists in the evaluation of students for special education services
School District Policies and Procedures

Students must be 24 hours fever free without the aid of fever-reducing medications to attend school.

Food Allergy 7:285

Health, Eye, and Dental Examinations 7:100

ISBE Guidance for Medicine Authorization

Medication Administration 7:270

Communicable and Chronic Infectious Disease 7:280

Student-Athlete Concussions and Head Injuries 7:305

School Wellness 6:50
Health Requirements per Grade:

Pre-K:

Physical exam

Immunization record

Lead screening

Birth Certificate

6th:

Physical exam

Dental exam

Tdap & Meningococcal Immunizations

Proof of MMR#2 and Varicella #2 Immunizations

Kindergarten:

Physical exam

Immunization record including Dtap #5, IPV #4, MMR #2, Varicella #2

Lead screening

Birth Certificate

Dental exam

Eye exam

9th:

Physical exam

Dental exam

Proof of Tdap, Meningococcal, MMR #2, Varicella #2 Immunizations

2nd:

12th:

Meningococcal #2 Immunization

New Student:

Birth certificate

Physical Exam

Immunization Record

Eye exam (if transferring from out of state)

Vision Screenings:

Pre-K, K, 2nd, 8th grades, all Special Education students, and New Students

Hearing Screenings:

Pre-K, K, 1st, 2nd, 3rd grades, all Special Education students, and New Students