If you ordered VCHS Regional Championship Shirts they are ready to be picked up! Please pick up at the OKAW Vocational School.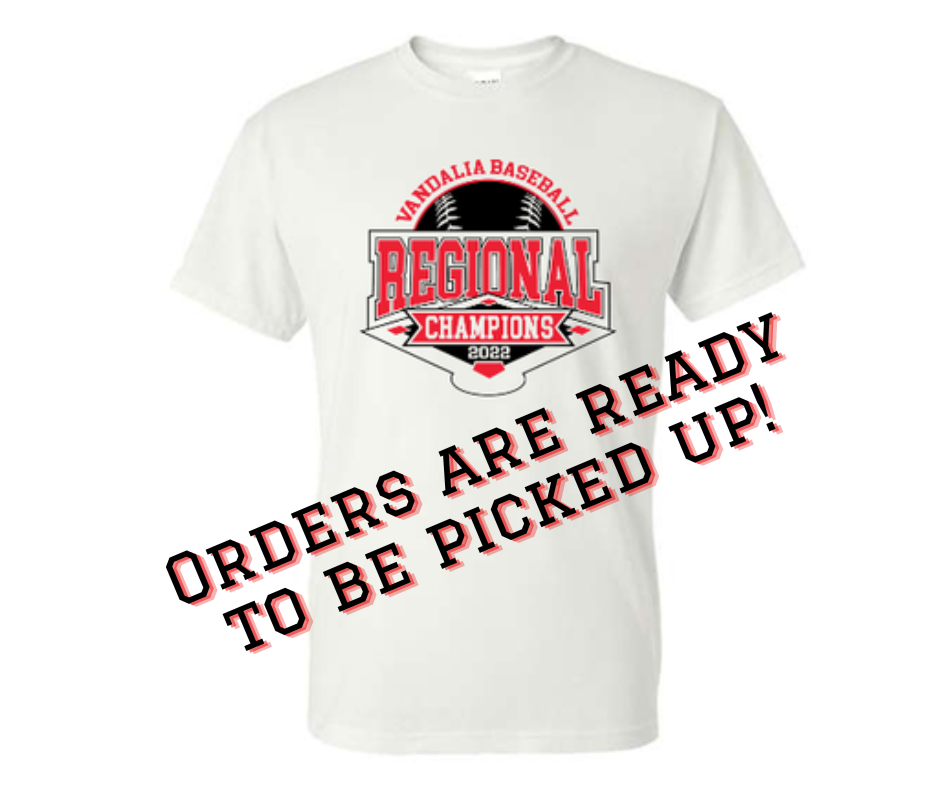 Attention VCHS students. If you are interested in playing golf for the upcoming fall season, please reach out to Coach Quinton Wadkins at
qwadkins@vandals203.org
. Practice officially starts on August 8, but voluntary summer practices will begin as soon as possible

The link for the Fall Transportation Form to fill out for the 2022/2023 School Year is now available. You can access this link here:
https://forms.gle/ephtBSLjcXsRMgxe7
in your email or also find it on the Vandals App and website under 2022 VCUSD Registration Information. Please fill out the form by July 15, 2022. We will need this form filled out completely with as much detail as possible, in order to help us get your child set up for Transportation. Due to drivers' shortage, we may have to rework routes. Also, due to overcrowding on late buses and this possible staff shortage, we will need all eligible pre-k through 4th-grade students to ride the early buses regardless of older siblings. Sorry for this inconvenience. Please help us to start the new school year out with the least amount of confusion as possible. Just a reminder that if you live within 1.5 miles without an approved hazardous area you are not eligible for transportation. If you have any questions, please wait until August 1, 2022, to call the transportation line at 618-283-8135. In order to give us time to work through and set up all of our district students' transportation. Your help is greatly appreciated! Whitney Smith, Transportation Director

Mark your Calendars! Eat at Joe's Wednesday, June 29th from 11am - 9pm to help out VCHS Student Council! Dine in - Delivery - Carry out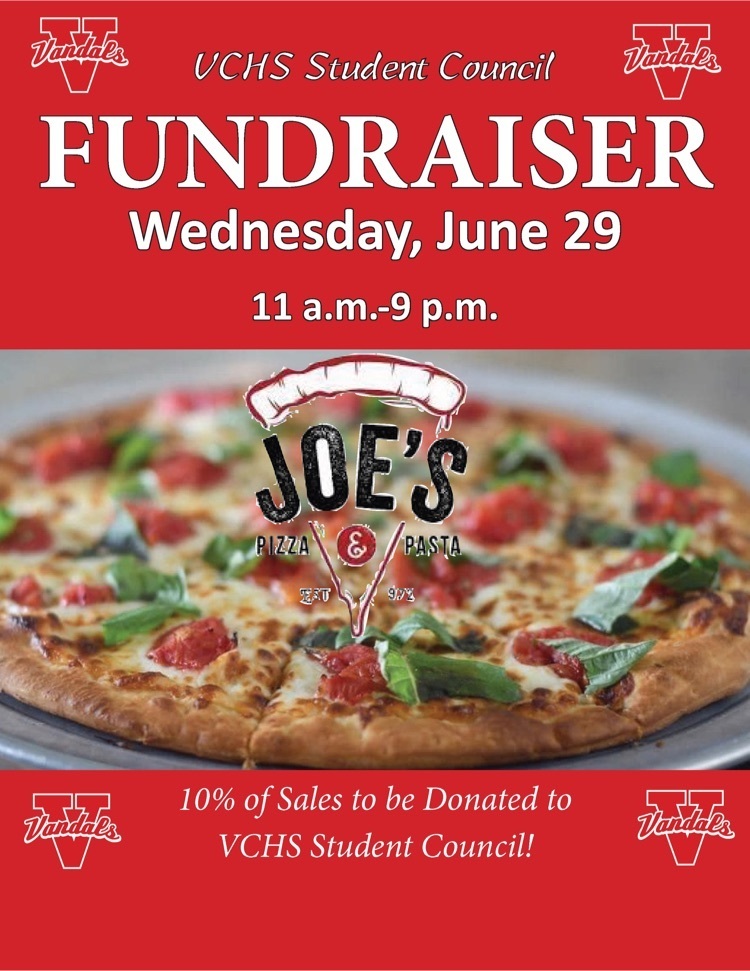 We are proud of the new Vandalia ONE website! Check out the newest podcast, be on the lookout for a postcard on how to get involved, and sign-up on the website to keep up with the happenings!
https://www.vandaliaone.com/contact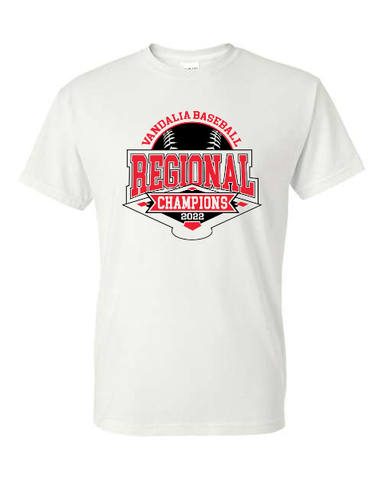 Vandalia CUSD #203 is hiring coaches that value responsibility, accountability, effort, and passion. The following coaching positions are open: VCHS Boys Golf, VCHS Assistant Girls Basketball Coach, VJHS Girls Basketball Coach, and VJHS Softball Coach (Volunteer). Please email Athletic Director Jason Clay at
jclay@vandals203.org
to apply by Friday, June 10.

If you have a love for helping children, come join our family. We are seeking Teacher's Aides for Vandalia Community Unit School District #203. Position offers paid holidays, no nights or weekends and is a perfect opportunity for parents with children in our district. Candidates should have an Associates Degree or obtain their Paraprofessional License. If interested in making a difference in our students' lives, please contact Amy Zimmerman at 618-283-4525 to find out how to apply.

Attention VCHS Baseball & Fans: Vandalia will play Columbia on Wednesday, May 25 at Teutopolis High School at 4pm for IHSA Sectional. All tickets will be digital through GoFan. Click the link to to purchase tickets:
https://gofan.co/app/events/611412?schoolId=IL15342

Congratulations to our VCHS Baseball Team! 2022 Regional Champions!

Vandalia Summer Swim Team Information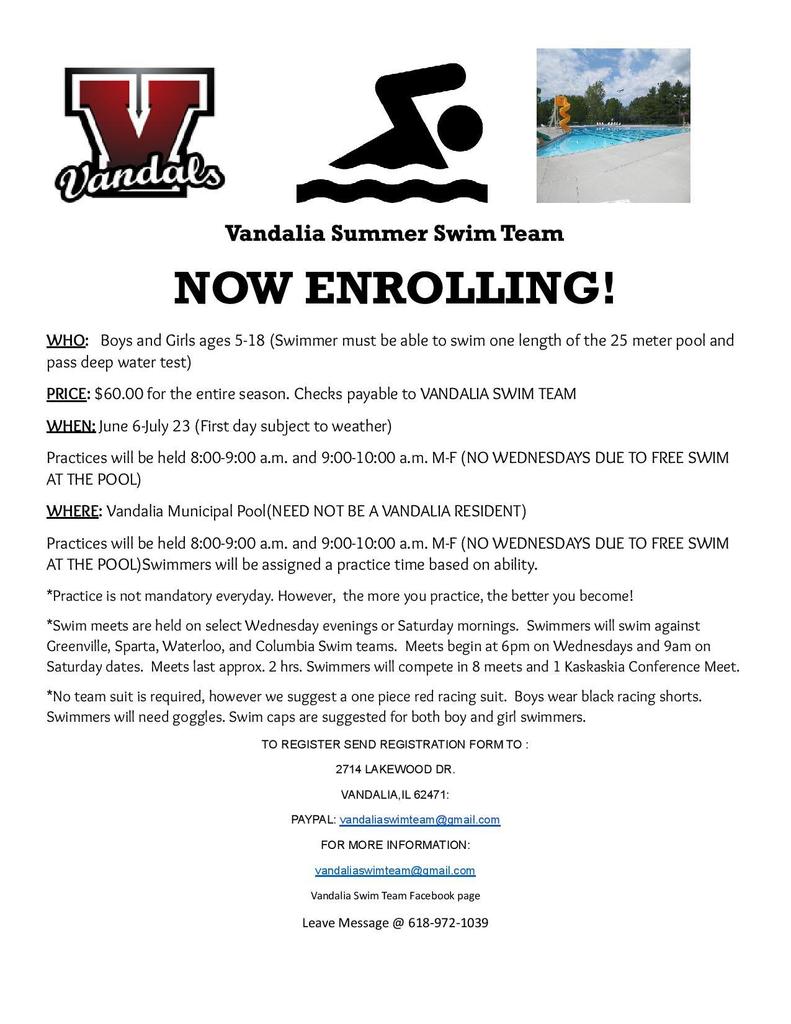 The Class of 2022 Graduation will be on Saturday, May 21, 2022 at 7:00pm in the VCHS Gymnasium. It will be live streamed and recorded on our District YouTube Page:
https://youtu.be/ZLZXxYnz8n0

Come out and cheer on our Vandal Baseball Team vs Salem in the IHSA Regional Championship game at 11:00am tomorrow, Saturday (5/21) at our home baseball field! Good Luck Vandals!

The Class of 2022 Graduation will be on Saturday, May 21, 2022 at 7:00pm in the VCHS Gymnasium. It will be live streamed and recorded on our District YouTube Page:
https://youtu.be/ZLZXxYnz8n0


UPDATED Baseball & Softball Regional Schedule: Baseball 5/20 - Paris vs Vandalia - 2pm 5/20 - Ttown vs Salem - 4pm 5/21 - Championship Game - 1pm Softball 5/20 - Greenville vs Staunton - 4:30pm 5/21 - Newton vs Winner of 5/20 - 1pm

Today's softball regional semifinal between Greenville and Staunton has been moved up to a 4pm start in an attempt to get the game played.
Reminder Final Exams are – Friday, May 20th and Monday, May 23 Last Student Day will be – Monday, May 23 Dismissal times for Friday, May 20th are as follows: VES - 2:00 PM walkers/pick-ups/and early bus students 2:10 PM Late bus students; Pre-K AM 8:00 – 11:00 AM, Pre-K PM 12:00 - 2:00 PM; VJHS - 4th Grade – 2:00 PM walkers/pick-ups/and early bus students 5th thru 8th Grades – 2:15 PM; VCHS - 2:15 PM Dismissal Times for Monday, May 23rd: VES - 2:00 PM walkers/pick-ups/and early bus students, 2:10 PM Late bus students; No PreK Classes; VJHS - 4th Grade – 2:00 PM walkers/pick-ups/and early bus students and 5th thru 8th Grades – 2:15 PM. VCHS - 2:15 PM